Whether you are an expectant parent, the parent of teenagers, or anything in between, Polyglot Parenting is here to give you the support you need to raise bilingual children. As a Bilingual Parenting Consultant, I will help you cut through all the myths and contradictory misinformation out there about bilingualism. If you're looking for a general introduction to raising bilingual kids, check out Polyglot Parenting's online course! If you have more specific questions or concerns about raising kids with two or more languages, I can help you create a plan including methods, strategies, and tips that are personalized to your situation.
Why work with a Bilingual Parenting Consultant? Why not just search online for information?
Get highly personalized, professional advice and a detailed, written plan for your family's unique language situation.

Avoid the myths, misinformation and half-truths that are rampant online about bilingualism, and instead get trusted, up-to-date, evidence-based advice from a licensed Bilingual Speech-Language Pathologist.

Get the peace of mind that comes with receiving a detailed, personalized language plan that details the exact methods and tools you need to give your children their best chance at growing up to be bilingual adults.

If your child has a developmental or speech issue, it is especially crucial to consult with a professional Bilingual Speech-Language Pathologist before embarking on your bilingual journey.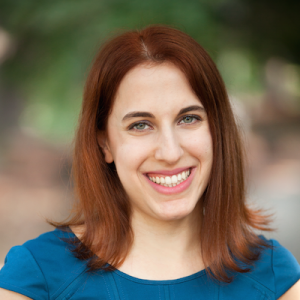 Hi and welcome! My name is Ilana Shydlo. My expertise in bilingualism stems from my background in Speech-Language Pathology. In my career as a Speech-Language Pathologist, I've worked with bilingual clients of all ages with a variety of speech and language disorders including aphasia, language delays, articulation disorders, and fluency disorders. I have also worked as a speech therapist in New York City public, private, and charter schools, as well as at a preschool serving children with developmental disabilities. Read More
What are some reasons to meet with a Bilingual Parenting Consultant?
You have concerns or questions about raising your children to be bilingual
English is your most comfortable language, but you want your kids to be bilingual
You have a unique family situation, such as trilingualism, or a rare household language, and you are seeking personalized strategies
Your child has a speech delay and you want to seek advice on bilingualism from a Speech-Language Pathologist
You want to maintain your heritage language with older children or teens
Your child will only respond in English when you speak the heritage language
You're looking to create a bilingual language learning plan to maximize your children's ability to become true bilinguals
Advantages of raising bilingual children
Sociocultural Benefits
Having more than one language enriches and expands a child's worldview in countless ways, offering a window into different cultures, and affording your child a sense of belonging in a multitude of environments. In the case of learning a heritage language, they can use their bilingual skills as a key to unlock the treasure trove of their own cultural heritage, as well as strengthen bonds with relatives who are speakers of that language.
Practical Usefulness
The more languages your children speak, the more people they will be able to communicate with around the world, facilitating travel and expanding potential future career prospects. When your children grow up, knowing more than one language will give them a competitive edge in the job market, afford them access to a greater number of careers, and allow them to command a higher salary in their chosen field of work.
Academic Advantages
Knowing more than one language gives children a cognitive edge that positively impacts them for a lifetime. Studies show that bilingualism improves multitasking skills and problem-solving skills. It even helps maintain cognitive flexibility for a lifetime, with the protective benefits of bilingualism extending to old age.
Contact Ilana directly at:
Or use the form below: